Plan My Visit
If you're planning to visit The Way of Life Church, you might be wondering what's it really like. At THEWAY, we're all about Jesus. No matter what you've been through or what questions you might have about God and faith, our church is a place where you will find the love, grace, and forgiveness Jesus gives to everyone.
The best way to experience THEWAY is at a weekend gathering. We invite you to join us any Sunday morning. We want to make sure that you feel welcomed and connected so here are a few details to help you feel comfortable:
Who to Expect
We are men, women, children, truck drivers, stay-at-home parents, businessmen and women, students, teachers, motorcycle riders, athletes, artists, young, and old, but most of all we are family.
When are the Gatherings?
Our gatherings start at 10:00 am every Sunday. Come a little early to get a cup of coffee and check-in your kids. Children's Place, for infants through 5th graders, is also available during that time.
What is THE

WAY

's worship style?
We have a mix of contemporary, modern, new, and old worship styles. We think you'll find our church to be very balanced in how we worship God.
What is considered proper attire?
Come as you are! Casual is our norm but whether you come with a coat and a tie, or jeans and a t-shirt, you are welcome.
Where do I go for a Gathering?
Gatherings are held at Rodeo Palms Jr High. The address is 101 Palm Desert Dr, Manvel, TX 77578. Click the map for directions.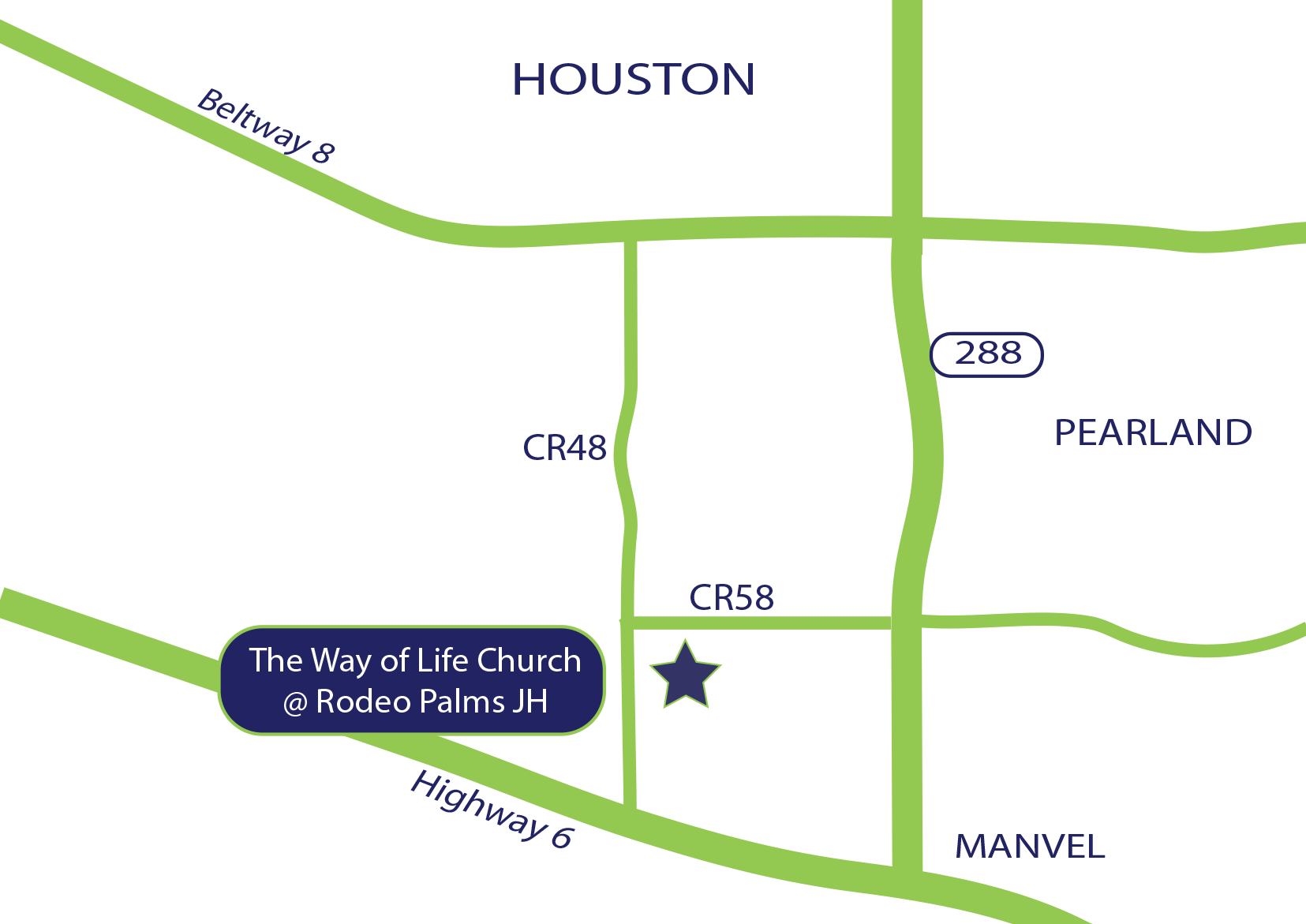 Once you get to the school, follow the signs to the south-most driveway where you will be directed to the back of the school. You'll be greeted by someone who will help you get where you can connect with others. We want to make sure no one feels like a stranger!
Have questions before you visit?
Great! Give us a call at (281) 720-7227.